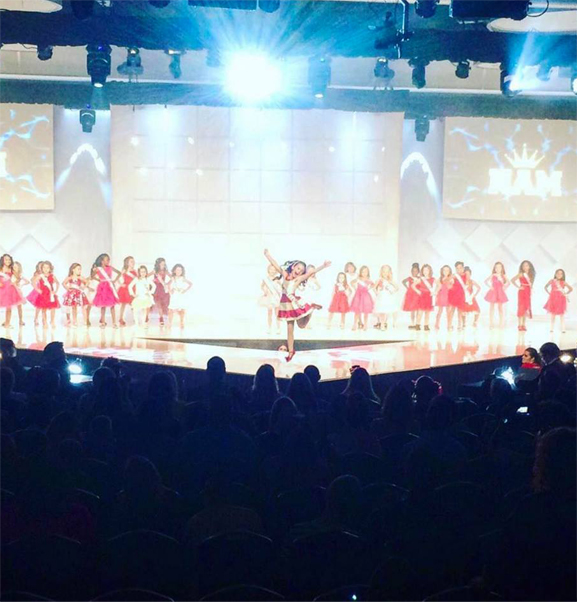 Sponsor Information
National American Miss is dedicated to encouraging America's future leaders and equipping them with valuable life skills. Our pageant is unique, in that every State Finalist makes a difference in the lives of others by contributing to our Community Service Project.
National American Miss Prize Package
Every State Queen will receive her airfare to the National Pageant in Los Angeles, California. She receives a VIP day at Disneyland® and a tour through the famed streets of Hollywood! All of her sponsor fees will be paid for the National Pageant. In addition to cash awards and scholarships she receives her Official State Crown and Banner, among many more awards. The sponsor fee for each age division is $550. It is tax deductible for businesses. The mission and values of National American Miss make it a pageant that families, friends, civic and business groups have been proud to support year after year. Our production team has been producing quality events for more than 30 years.
National American Miss
National American Miss is the largest, as well as one of the most popular and most prestigious pageant systems in the world. Annually, more than one million dollars in scholarships, prizes and awards are earned by deserving young ladies nationwide.
The National American Miss pageant system produces six award-winning programs:
National American Miss Princess (ages 4-6)
National American Miss Junior Pre-Teen (ages 7-9)
National American Miss Pre-Teen (ages 10-12)
National American Miss Junior Teen (ages 13-15)
National American Miss Teen (ages 16-18)
National American Miss (ages 19-24)