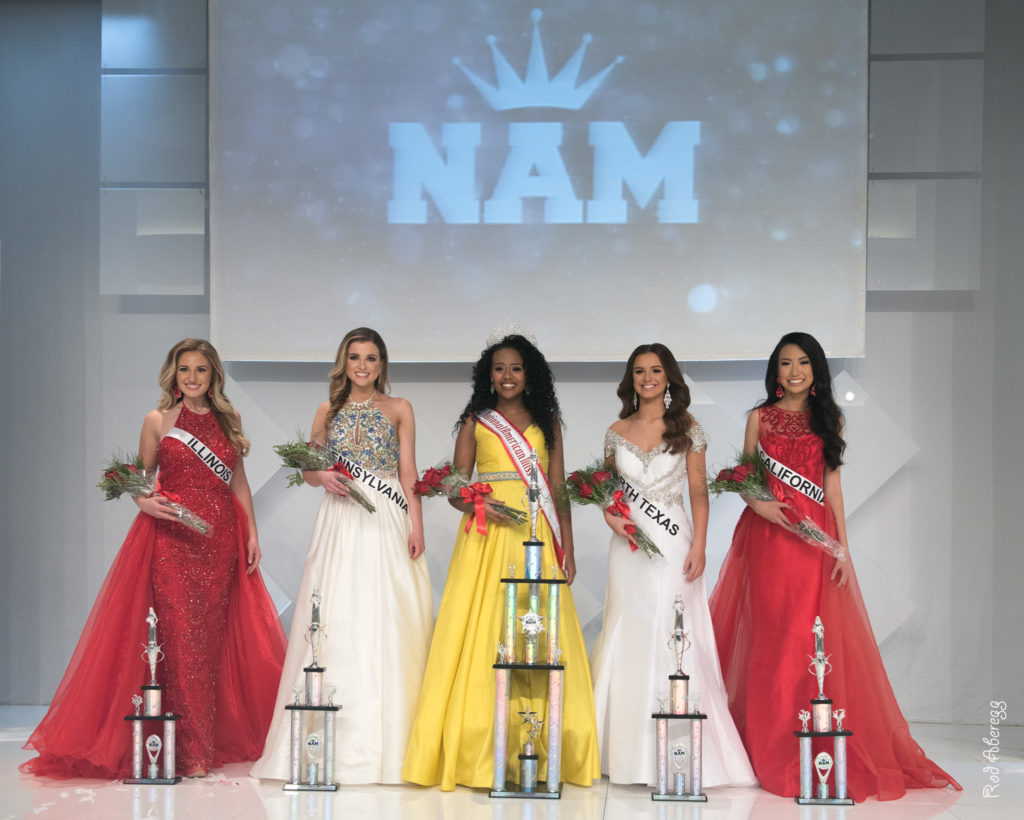 VOTE NOW FOR YOUR FAVORITE CONTESTANTS!
---
NAM will now announce a Top 11 semi-finalists at each of the pageant finales. Friends and family may cast votes for their favorite state queen or city queen, who will be guaranteed a spot in the Top 11! Every girl in the Top 11 will be eligible to move on to the Top 5. Therefore, the winner of the People's Choice Award will still have a chance to capture the national crown.
10% of all proceeds up to $5,000 will be donated to Teach for America, a nonprofit organization that recruits college graduates from top universities around the United States to serve as teachers in low-income communities. The remainder of the proceeds will support prizes and cash scholarships awarded to pageant contestants at the 2018 National Finals.
Voting will open to the public beginning Monday, November 5, 2018 at 8:00am (PST) and continue through Tuesday, November 20, 2018 at 9:30pm (PST). Votes cost $1.00 each, and supporters may vote as many times as they would like! Each $1.00 submitted counts as one vote. All votes are final and non-refundable. Head over to http://namnationals.com/peopleschoice/ for full details.